Join Us
Embark on a 12-day tour and biblical journey through the land of Israel! We will visit locations in Southern and Northern Israel such as Beersheva (Abraham), Ein Avdat (Moses), Qumran (Dead Sea Scrolls), the Dead Sea, areas around the Sea of Galilee, Jerusalem and more! This tour will also include a jeep tour near El Araj in the Galilee.
This tour will be led and hosted by Dr. Michael Jaffe, Professor of Preaching and Church Leadership at Evangel University, Springfield MO.
Cost
Per Person Based on Double Occupancy
Cost with Airfare: Coming Soon!
Cost without Airfare: $4,435.00
For Guaranteed Single Room Accommodation:
Add Single Room Fee: $1,210.00
*A $400 non-refundable deposit is due at time of registration. By submitting a deposit, you consent to the terms on the travel forms and to the general program information.
Itinerary
Flight Schedule
Coming Soon
Important Dates
Registration | $400 Deposit: September 1, 2023
Travel Forms | Full Balance: December 1, 2023
*After full balance due date, all monies are non-refundable.
Teacher and Host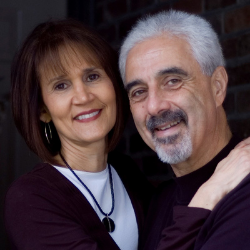 Dr. Michael and Barb Jaffe
Professor of Preaching &
Church Leadership
Evangel University
(Springfield, MO)
What's Next?
Book
Found the trip you want to join? Book your trip online or call our offices at 1-855-700-CHLS (2457)
Pack Your Bags!
You've booked your trip, turned in all travel documentation, now you're ready to pack your bags and adventure to the lands of the Bible!